Top 5 Must Do Activities While Vacationing in Miami FL.
Planning for a holiday this year? You should consider Miami FL. This is one of the best tourist destinations in the United States, well known for its sunny beaches. There is always something for everyone. 
One can learn more about Miami by considering the numerous places to visit while on vacation. However, it is easy get lost for choice since there is so much and it can be tedious and time consuming. Depending on how you want to take in the beauty and feel the sizzle of the city, below are some of the best activities you can consider while around Miami.
The beach
This may sound like an obvious place to go to, but in Miami it's a must go. Miami and South beaches are the most popular among revelers. The summer season comes with tourists soaking up the warm sun and getting some tint. There are many other less popular but still great beaches including the Sunny Isles beach, Fort Lauderdale beach, 85th Street beach and many more.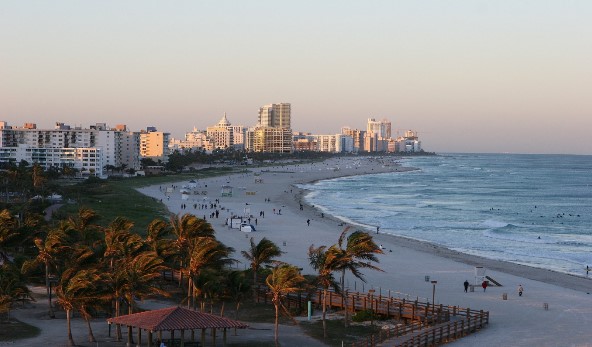 The Art Deco 
Characterized by detailed work of geometry and bold colors, the Art Deco is an architecture to behold. It has a glamorous style of symmetrical and buoyant designs and shapes. 
The Miami Metro zoo
Do you have a thing for animals? Then this is your next destination in Miami. Located on the 152nd Street and the 124th Avenue, Miami Metro Zoo will give you an opportunity to learn fascinating facts and habits about some animals who originate from Asia, Africa, and Australia. Absorb the spectacular view of the "painting elephant" and feed the giraffes.
Everglades National Park
Your tour will not be complete if you don't visit the Everglades Park. It is a staggering one and half million acres of nature that spoils you for choice over what you will do first. From eco tours to cypress domes and boat rides to air boats and tram tours, this park is packed with activities. Sports lovers will be treated to hiking, boating, sailing, biking to mention but a few.
The American Police Hall of Fame
This is a popular attraction among tourists. It houses a spectacular marble memorial that honors the US service men who lost their lives in the line of duty.  Another exhibit which may appear more strange is the electric chair that's inside the hall of fame.
While vacationing in Miami FL you will discover a whole new world of possibilities. Weather in the city or in the natural surroundings, you will be pleased you visited.